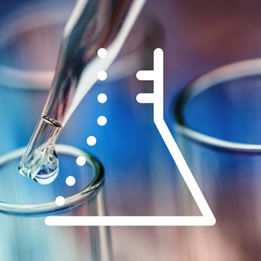 The Chemicals & Electronics Division takes an integrated approach to its three main businesses; automotive materials, chemicals and electronics.
In the automotive materials business, the division handles plastics and various types of automotive materials. We also engage in discussing our customers to develop materials for the next generation mobility. Through our position in the Toyota Group we have a strength in developing latest technologies and materials.
In the chemicals business, the division deals with chemical products in a wide range of fields. In Europe we focus on the marketing and sales of specialty chemicals and high performance materials for automotive, battery, oil, pharmaceutical and plastic applications such as permanent anti-static agents, iodine, lithium carbonate and spherical silica. The division is also engaged in global production of iodine and its compounds.
In the electronics business, the division is the largest trader of electronic devices in Japan. We handle a large selection of electronics components and software incorporated into vehicles, consumer electronics and industrial machinery.
The division promotes network business that globally connects people and things and is strengthening its businesses by enhancing and combining the know-how and functions of leading affiliates in anticipation of information society changes and mobility society transformations in which data speeds and volumes continue to grow.
Automotive Materials Business Value Chain

Electronics Business Domain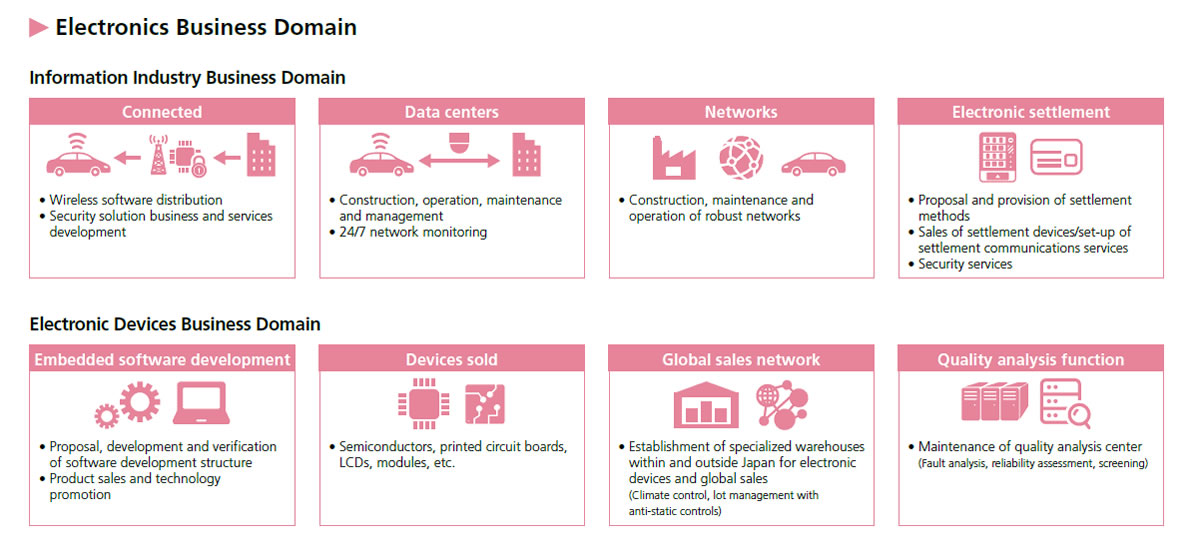 Automotive Materials Business and Chemicals Business Value Chains