Global Parts and Logistics Division has the worldwide network in 29 countries and 159 bases.

In Europe, its unique capabilities to link final goods manufacturers and parts suppliers go beyond the automotive industry such as household electric appliances.
The division aims to ensure to satisfy customers' requirements and provide high quality services. We also operate material and product development, raw material processing, and assembly.
Business system of Global Parts and Logistics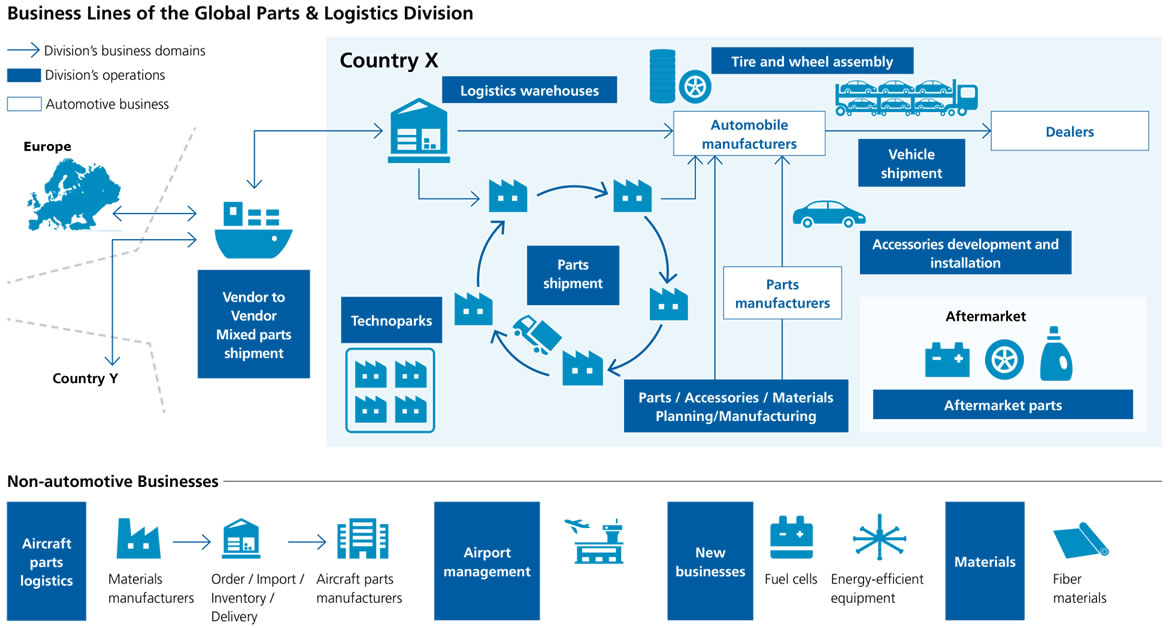 ---