Our company's Metals Division considers metals as products with special qualities and purposes.
In this way, we can meet the requirements of not only suppliers and but also end users by operating processing centers and managing the flow.
As its name suggests, the automotive metal products unit take care of metals applied to car manufacturing. We manage processing and blanking centers and provide products just in time according to customers' demand.
The metal products unit deals with metal products outside the automotive industry. We leverage our group's worldwide network to meet the customer needs not only in Europe but also outside Europe. Toyota Tsusho group's processing centers produce high value-added products, especially electrical steel sheets.
To complete the value chain and respond to our society's increasing concern about the waste and scarcity of our resource, the metal resource unit develops, procures, and recycles to revive scrap and waste materials to recycle our precious resources.
In the European region we conduct this activity thanks to our consolidated Green Metals subsidiaries present in Czech Republic, France, Poland and the UK. We offer total waste management services from collecting, processing, recycling and to re-use (closed loop). We carefully monitor all waste and scrap materials. Additionally, we handle precious metals and engage in producing molten aluminum.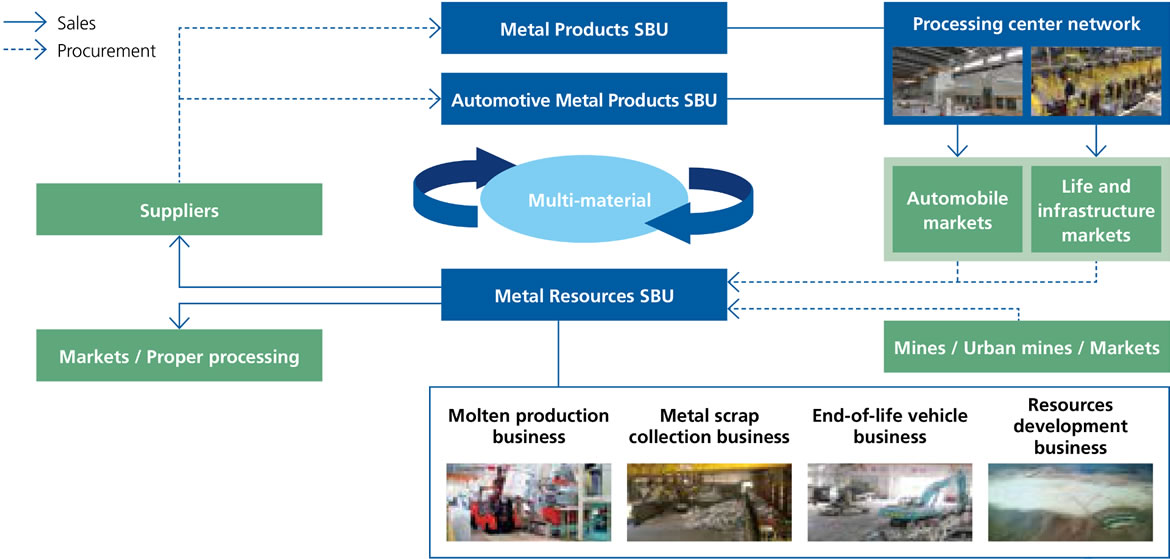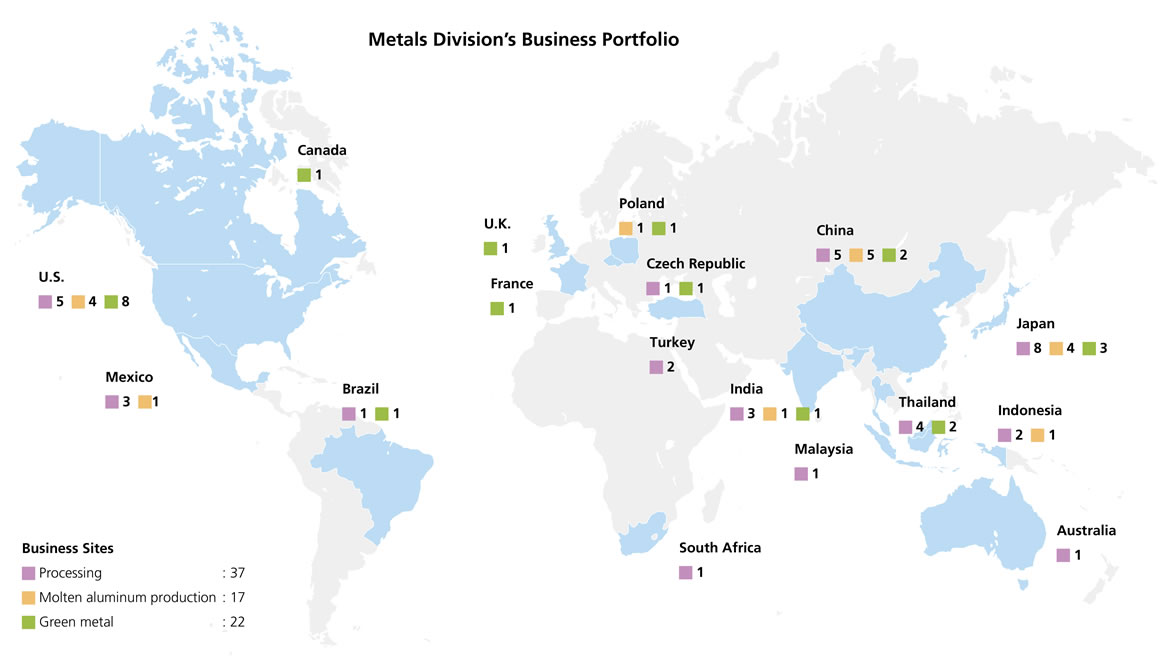 ---
Subsidiaries and affiliates
Green Metals UK Ltd.
Focus on both scrap metal and non-metal waste
Address:
Derbyshire
United Kingdom
Phones:
(+44) 1332 284 888
(+44) 1332 284 889
Go to Website
Green Metal Czech s.r.o.
Purchase, Compress and sell industrial metal scrap, Waste management activities.
Address:
Ovcary, Kolin
Czechia
Phones:
(+420) 321 612 611
(+420) 321 612 620
Go to Website
Green Metal Poland Sp.z o.o.
Purchase, process and sell of metal scrap
Phones:
(+48) 74 886 86 70
(+48) 74 886 86 71
Go to Website
Green Metal France s.a.s.
Purchasing, Compacting and selling of industrial metal scraps.
Phones:
(+33) 3 27 51 43 24
(+33) 3 27 49 66 41
Poland Smelting Technologies Sp.z.o.o.
Production of Secondary Aluminum Alloy
Phones:
(+48) 74 8869800
(+48) 74 8869801
Go to Website
Steel Center Europe s.r.o.
Steel processing and stocking
Phones:
(+420) 565 450 314
(+420) 565 532 615
Go to Website
Techno Steel Processing Turkey (TSPT)
Processing and sale of steel sheet (primarily electrical steel sheet)